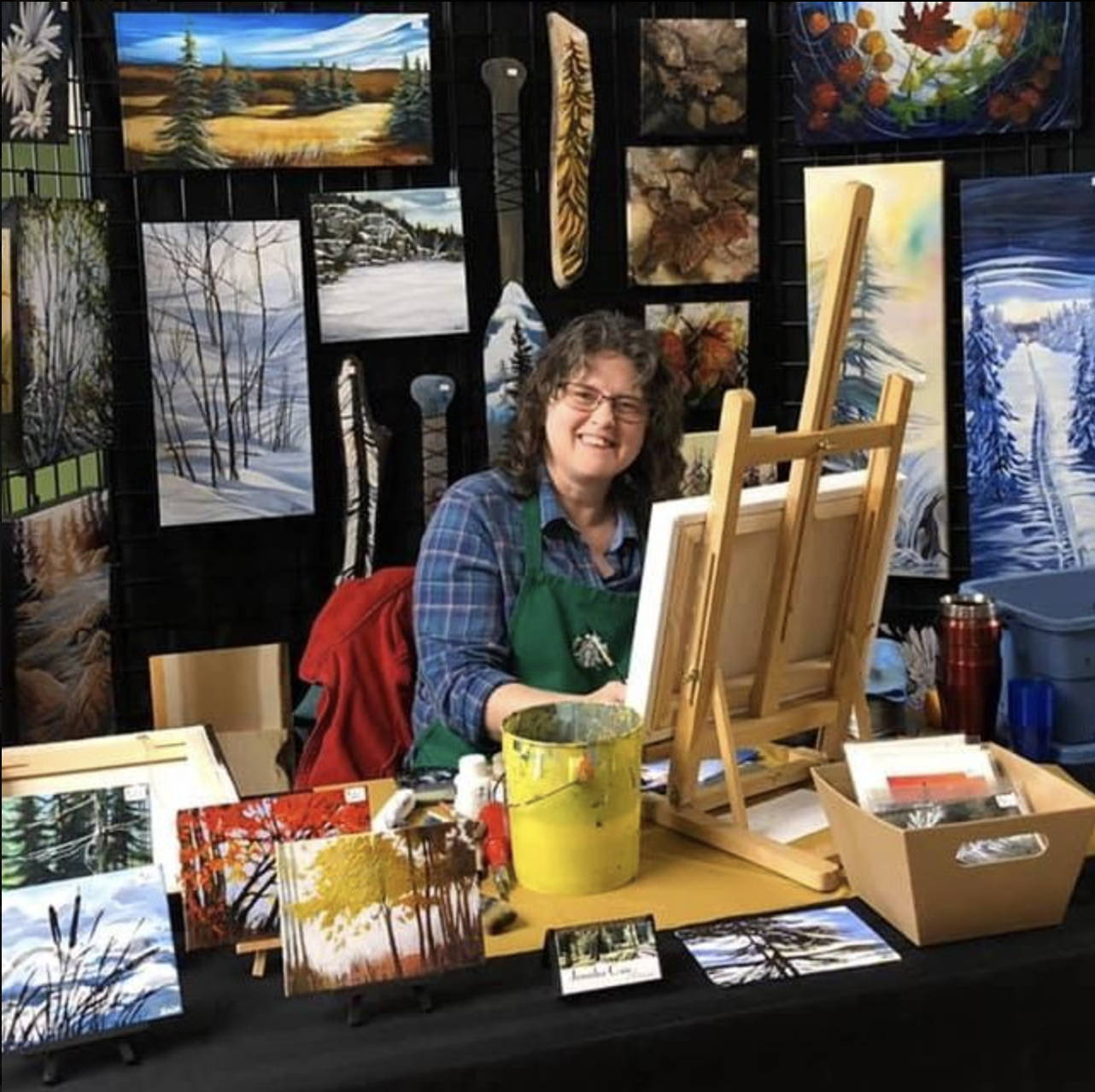 Jennifer Caie's Artist Statement
The remote landscapes, waters, skies, and animals that are the subjects of my art and exploration beg to be seen by others. They are messy, tangled, and beautiful. They are also fragile.
The artwork you see in this exhibition represents a synthesis of my two great passions in life: exploring the wild places that surround me in Northwestern Ontario, Canada, and capturing the feeling of those places in paint.
My artistic style is the result of close observation, modified by my imagination. When you look at a landscape through my eyes, you are may find yourself looking up at a tangle of trees or across a lake from the perspective of a kayak on the water. You may also see the world in livelier colour, with heightened value contrasts and, crucially, as if man has not caused so much damage to the earth. In my explorations, I notice the repeating patterns in nature and the connections between natural elements; I emphasize these features in my work.
Like many artists who are inspired by the great Canadian Shield, my work is occasionally compared with that of the Group of Seven. I find particular resonance with the early landscapes of Lawren Harris, with their sense of place, bold use of colour, and the tension created between light and dark.
I use a range of approaches in my painting, from the application of thick, impasto acrylic with a palette knife, to delicate linework. One of the defining features of my process is the application of multiple transparent layers of colour to the canvas. Working from light to dark and back again, often carving out negative space with light opaques, gives form and depth to my work. It is this aspect of my process that inspires the name of this exhibition, "Transparent Shores."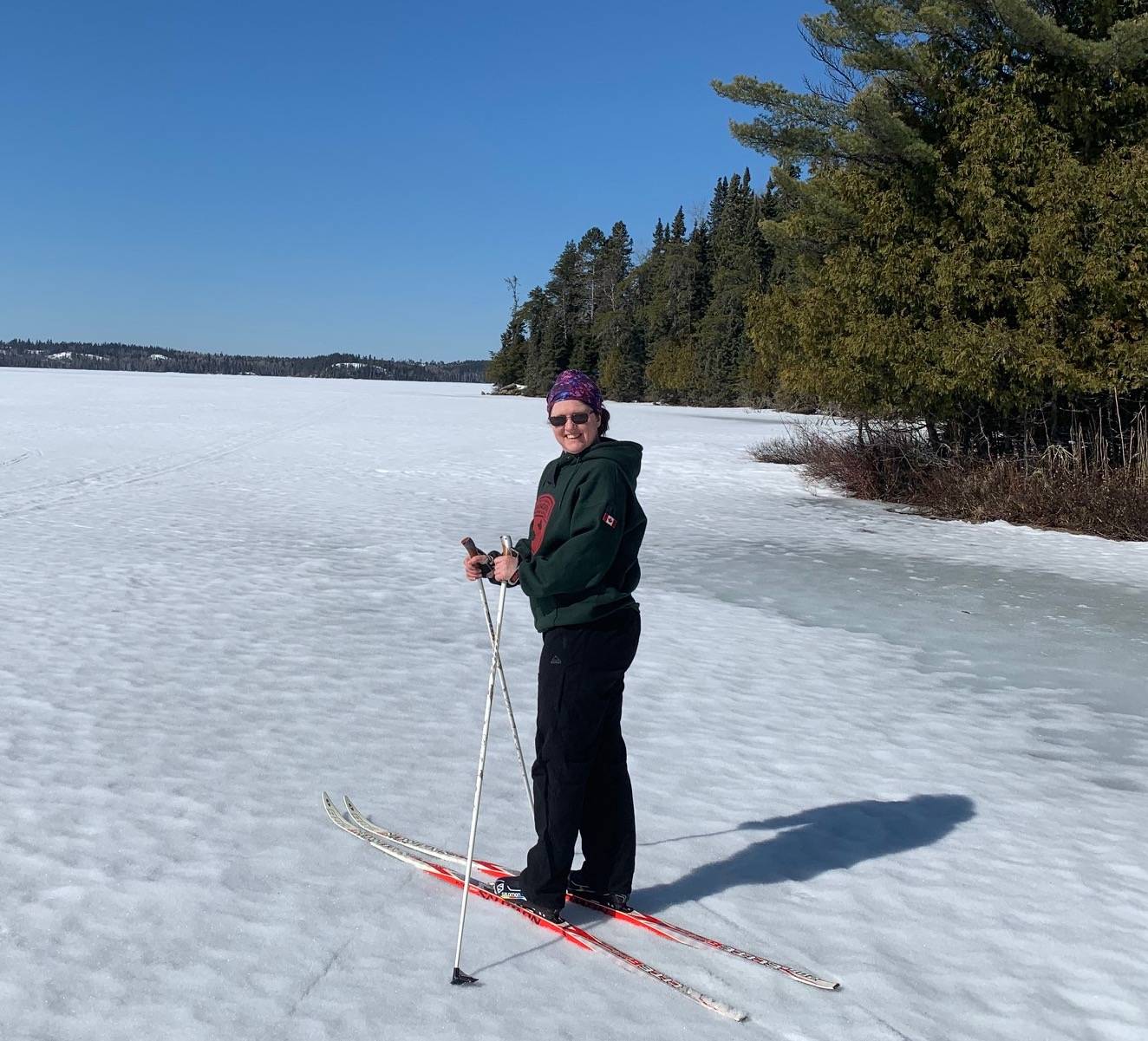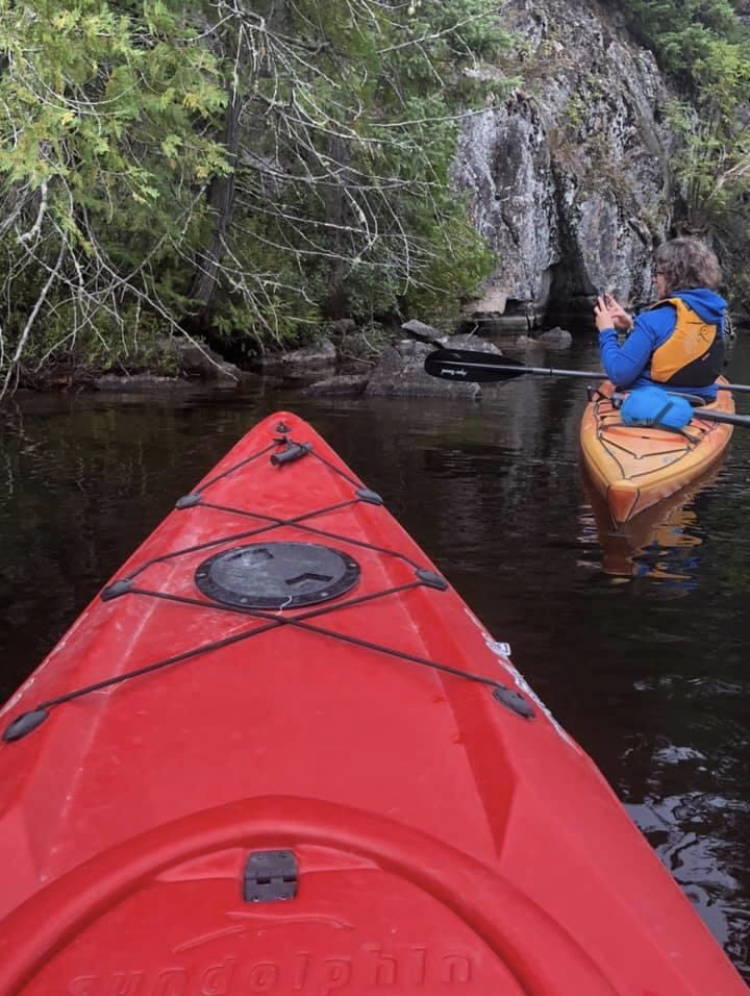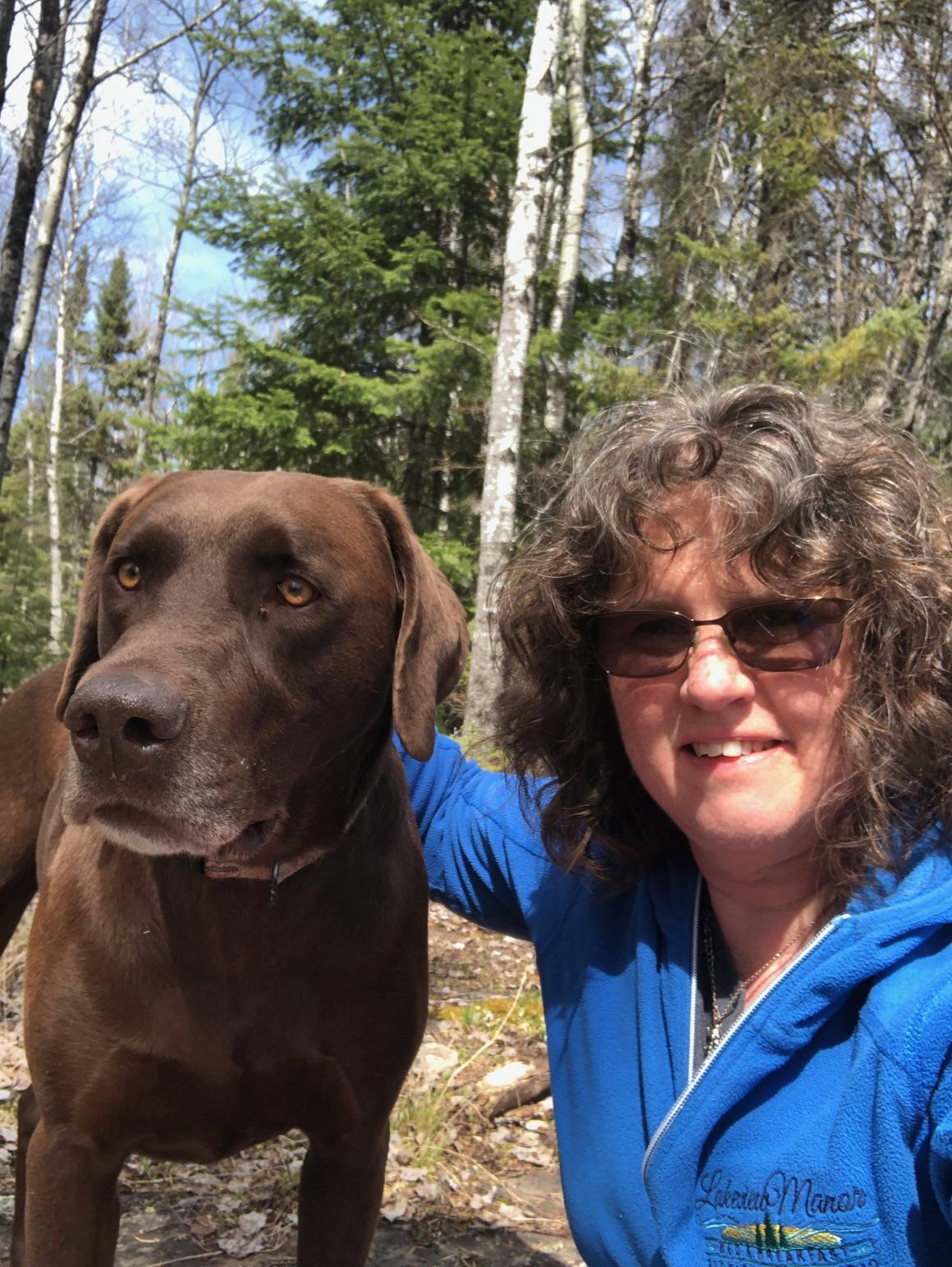 Artist Biography
Jennifer Caie is a professional artist who lives and works in Dryden, Ontario. She loves to explore the landscapes of Northwest Ontario by every means possible: by car, on foot, with a canoe, kayak, or bicycle. Her work is inspired by her love of hiking and time in nature. She spends part of each day outside gathering inspiration, and much of the rest of her time is spent painting what she has experienced.
Caie has been painting since she was a girl, when she surprised her family by staying up all night with a new set of art supplies. When she came down the following morning with a completed painting, it was so impressive that her mother refused to believe that it was her own creation!
Working primarily in acrylics, Caie paints on a range of supports including wood, canvas, glass, metal, textiles and canoe paddles. She is available for custom commissions.